[NL] RapRap in het nieuws!
(English translation here and here)
RepRap was weer uitgebreid in het nieuws. Gisteren in de "Trouw":
Krant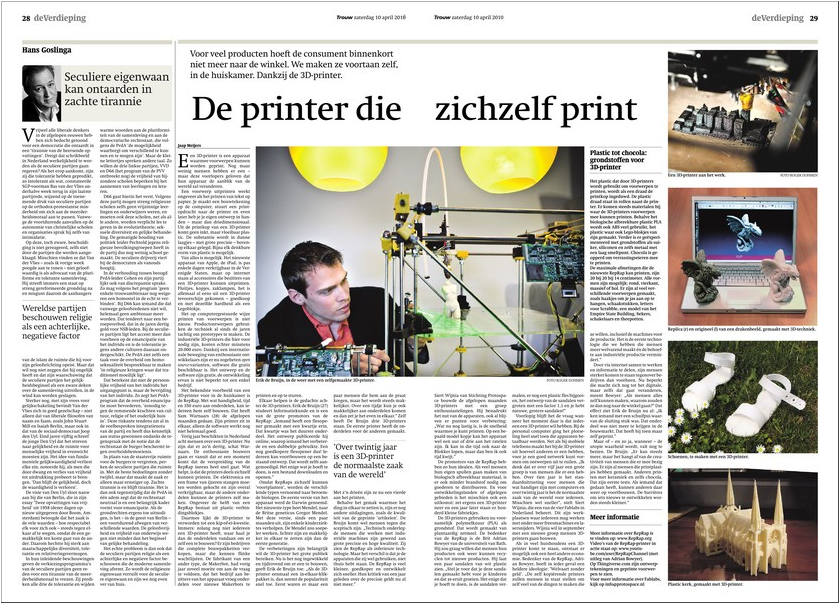 Klik hier voor het online artikel!
Radio
Gisteravond was ik met Siert ook in de uitzending van het bekende radioprogramma "Met 't Oog op morgen". In de laatste 20 minuten komen we het meeste aan het woord, daarvoor worden we geintroduceerd en wordt aangegeven dat Siert een fluitje gaat (proberen te) printen. Om het te beluisteren, klik hier voor de player van Radio 1 of MP3 (mirror). Ook staat er een artikeltje op 't weblog van 't oog.