Getting married, Open source style ;)
Friday the 9th of July, I'm getting married to Esther! I'm really looking forward to this really special day. It takes a lot of preparation, but it's also been a lot of fun. At the wedding our guests get a piece of cake. But on every decent cake, there should be a cake topper! I wanted a personal cake topper that I could print on my 3D printer. While looking on the Google 3D warehouse I found several, but none were satisfactory. I wanted a simpler model that was solid and which had a personal touch.
On Kubuntu Linux, I made a video in OpenShot (open source video editor) documenting the process from Open Source CAD software to open source G-Code tools (Skeinforge) to my RepRap open source 3D printer!

The resulting 3D model is this (parametric) model (on Thingiverse here) with the following modules: bride, groom, arm, leg and hat. Everything is made from spheres, cylinders and cubes, as you can see in the exploded view: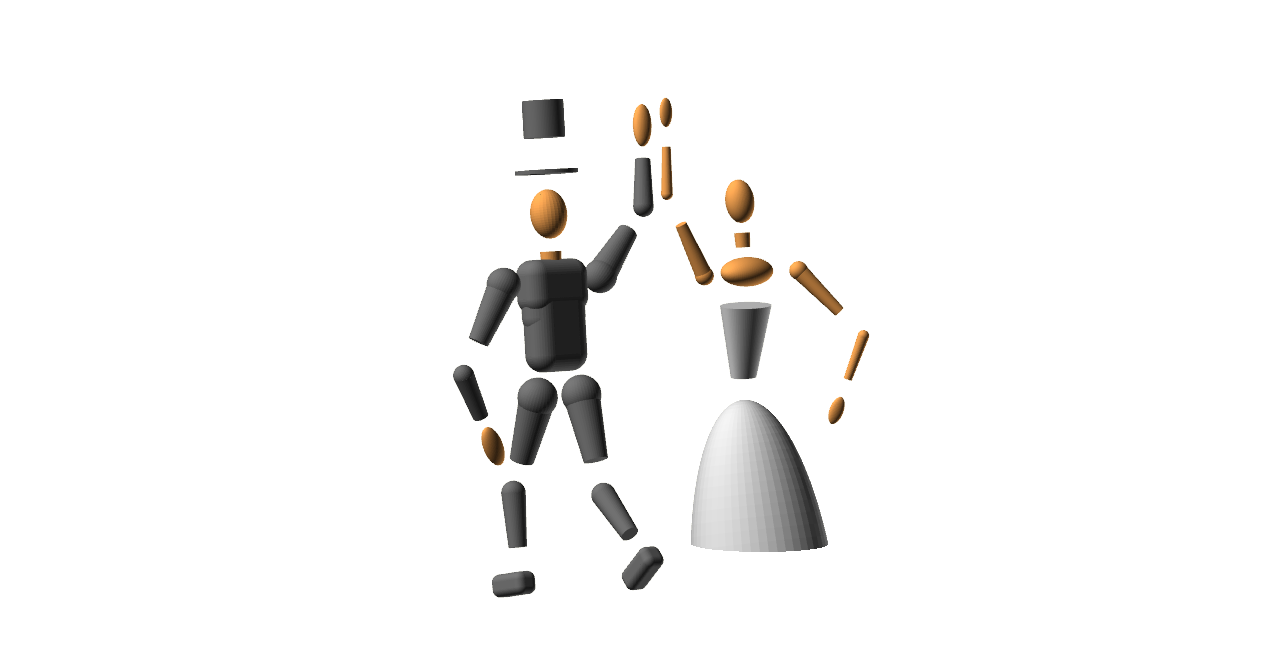 Exploded view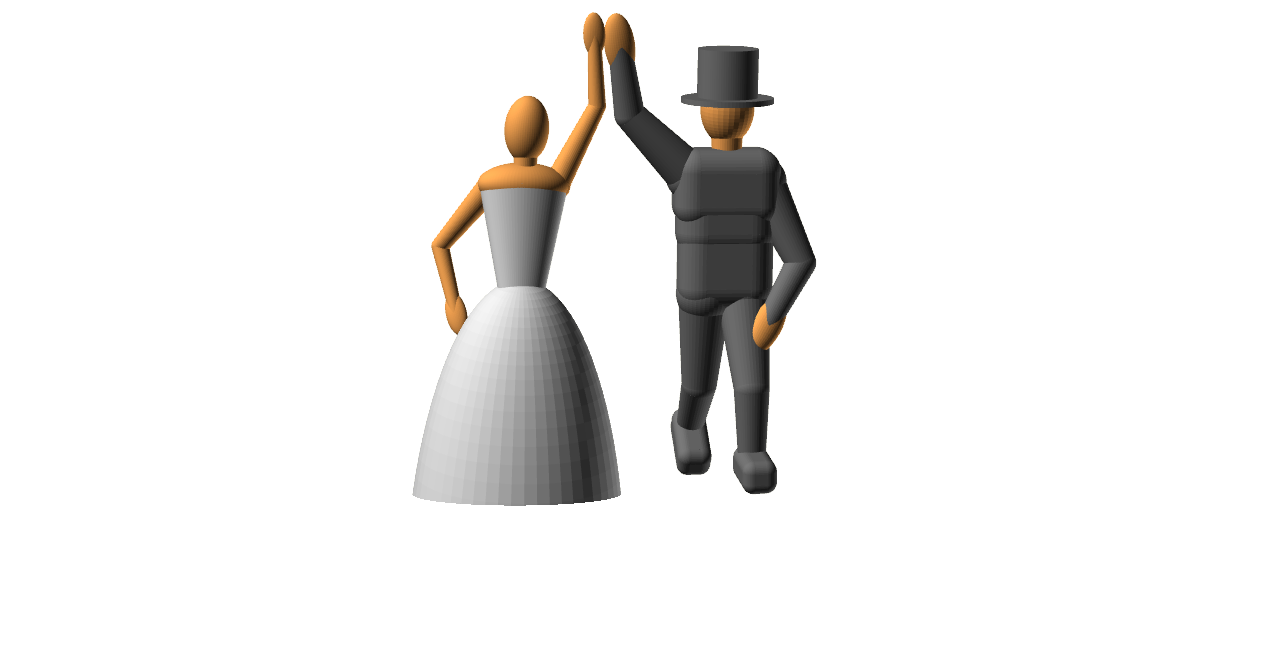 I printed the groom in black, which went surprisingly well (none of the overhangs were problematic and with some active cooling, no slow down was needed for thin parts). When switching to BfB's white ABS (not the creamy/beige natural color) I had some problems. The white additive in the ABS plastic required a higher temperature than my extruder's equilibrium temperature when fully turned on. I used a laptop power supply to power the extruder's heater coil with 18 V instead of 12 V. The temperature started over and undershooting, so I implemented the PID algorithm that was in the Makerbot firmware branch. I did a little software PWM trick since the interrupt settings broke PWM functionality of the I/O pin I was using. The software PWM feature just rotated an 8-bit counter, incrementing it with every step of the motors. When it was equal to the PWM value, it turned off the heater. When it rotates, it's turned on. This gave me a much more reliable temperature and I could not just extrude the white ABS better, but probably any thermoplastic.
A source SVG file for the wedding graphics that I made can be found here (single Inkscape svg file).
License:


Wedding graphics by http://bit.ly/flossWedding is licensed under a Creative Commons Attribution-NonCommercial-ShareAlike 3.0 Unported License.
Based on a work at Erik's dropbox.
For higher res pictures, click on the slideshow:If you'd like to congratulate us on our wedding, drop us a comment.