Protospace Extruder
In the group at Protospace (FabLab Utrecht, the Netherlands) we designed and built a new extruder. Most of the design work was done by Robert, and a very good result was obtained with the first build. It could be changed to be slightly easier to build, but it's just an afternoon's work (when done for the first time). Click on the images to see a gallery with build details.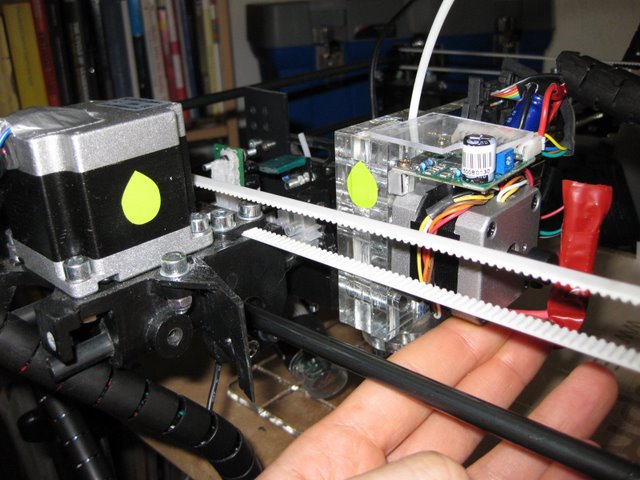 The whole assembly. Design by Robert, ideas and live testing by Siert and Erik.
Obviously we intend to share the design files. They are currently spread across multiple people's computers, so please give us some time to post it (probably on Thingyverse).
As a pinching pulley I used this component:
INZETSTUK M5 (Conrad Electronic)
What you see is not what you get (the distributor's picture is different), it actually is better for our purposes: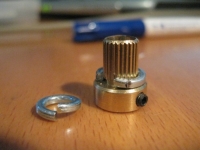 What I actually got when ordering the part with ordering code 226521 – 89 at www.conrad.nl
Bill of materials:
7 M3 x 30mm bolts
2 x M3 x 35 mm bolt (for fitting the compression spring to push against the pressure wheel's axis)
10 M3 nuts (preferably locking nuts)
3 x 25 mm piece of Rod (diameter 8 mm, best without thread).